We all know it's not possible to foresee the future, but we can be prepared for the worst. We, at First Choice Insurance, can help you prepare for it. Getting insurance for your life, home, or if you have a car, then auto insurance are all protections we should always indulge in. We have been providing top-notch policies since 1987 and since then our company has grown mostly based on referrals. We believe in giving old-fashioned services with all modern convenience, we never use voicemail; you will always get a person answering when you call our customer service. First Choice understands that all drivers are not the same and that getting a ticket does not necessarily make you a bad driver. Also, we work with companies who understand this and it helps us come up with a complete insurance package just for your needs.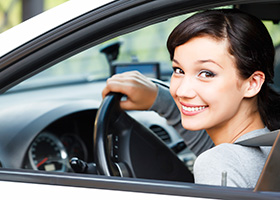 Below we have mentioned the 2 key advantages of buying car insurance from us. Take a look. 
We have a policy for everyone
You might be a seasoned driver or just an amateur one just trying your hands at the wheel, we have a policy for both with different coverage options. As your needs will be different, so will the extent of your coverage, the rates of your premiums, and your deductibles too. You can educate yourself about the discounts on the multiple policies and rate reductions for safe drivers.
We fill in the gaps
With our policy, you will have the peace of mind that you have enough coverage. So, whether it was a minor accident due to backing into your own garage or engaged in a major accident on the highway, you know that your damages are covered. The medical bills and the damage repairs won't affect you financially as our policy will protect you from the loss in the event of a crash.
So, if you live around Jamaica, Amityville, Brooklyn, Ozone Park, Queens NY, Babylon, and are planning to get auto insurance, you can get in touch with us on 800-808-9786.