Your First Choice in Flood Insurance in Queens NY
You are on the right website if you are looking for flood insurance in Queens NY. Our agency, First Choice Insurance, is widely recognized as the leading provider of all different types of insurance in this area. We have been going the extra mile to exceed the expectations of discerning homeowners and businesspeople since the 1980s, and we are not slowing down any time soon.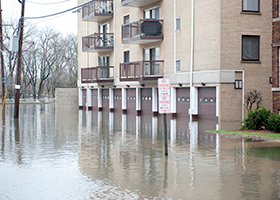 If you own residential property in Queens NY flood insurance is something you should definitely consider. Many people are not aware of the fact that a standard homeowners insurance policy does not cover flood damage. That's right, you are on your own if you do not have separate flood insurance. The good news is that we can enter the picture to satisfy all of your Queens NY flood insurance needs, and in addition to the work that we do with individual homeowners, we also serve members of the business community.
Flood Insurance in Babylon NY
Our reach is rather wide, so we can also be called upon if you need flood insurance in Babylon NY. We can get you the coverage that you need to protect your investment, and you will get fantastic value if you obtain your Babylon NY flood insurance through our agency.
Over the many years that we have been in business, we have identified a number of top-quality insurance companies that we feel comfortable representing. They all want your business, so they submit competing quotes on the flood insurance Babylon NY residents need. You are not stuck with a single quote, so you have the ability to choose the lowest premium that is being offered. Ultimately, you can go forward with the knowledge that you got a great deal on your Babylon NY flood insurance.
Contact First Choice Insurance Today!
We place an emphasis on communicative, personalized attention, and you can rest assured that we will answer any and all questions that you have about flood insurance or any other type of coverage that we offer. To sum it up simply, the bottom line is this: for flood insurance Queens NY and Babylon NY can count on us for top-notch coverage at affordable prices. If you are ready to have a conversation with one of our friendly agents, we can be reached by phone at 631-422-6650, and our toll-free number is 800-808-9786. You also have the option of sending us a message through our contact page.