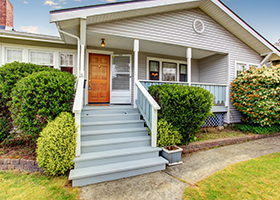 Affordable Queens, NY Auto Insurance, Flood Insurance Home Insurance
If you are in the market for cheap insurance in Queens, New York, you are in the right place. Our company, First Choice Insurance, has been satisfying the home insurance, car insurance, and business insurance needs of people in this area since 1987, and we have built our business on our customer satisfaction rate. Approximately 70 percent of our clients were referred to us by friends, colleagues, or family members, and this is a record that we take a lot of pride in. As one of the five New York City boroughs, Queens is a fantastic place to live, work, and play. Wherever you may be in the borough, from Forest Hills to Long Island City to Rockaway Point and everywhere in between, we will be right here to help anytime you need affordable Queens, New York insurance coverage.
Queens, New York Car & Auto Insurance
We endeavor to make things very easy for our Queens, New York auto insurance customers. It would take you forever to contact every insurance company out there to try to compare prices to get the lowest possible rate. This is where we come in. Our company has developed relationships with a number of different auto insurance companies, including Mercury, Travelers, Progressive, and Auto One. We do the legwork for you to pinpoint the best value that is being offered, so you can be sure that you are not overpaying if you engage us to connect you with your car insurance coverage.
Home Insurance for Queens, NY Residents
In addition to our auto insurance capabilities, we are also a premier provider of Queens, New York homeowners insurance. This is a form of coverage that can get a bit complicated, and there are mortgage company requirements. Our agents have a great deal of experience in this area, and we can explain everything to you in detail so you can make fully informed decisions. Ultimately, you can go forward with the home insurance that you need at a price that you can afford.
Queens, New York Business Insurance
Commercial insurance is a must if you are a business owner or decision-maker. Our expertise extends into the realm of business insurance, and we have a comprehensive slate of offerings, including general liability insurance and workers compensation insurance.
Contact First Choice Insurance!
If you would like to discuss flood insurance, home insurance, business insurance, or Queens, New York car insurance with one of our knowledgeable agents, call us right now at 800-808-9786 or 631-422-6650.