Our agency, First Choice Insurance, can definitely provide you with the cheapest car insurance in Springfield Gardens, Queens. We are the best at what we do for a number of different reasons. First, we have been around for over 30 years, and we get most of our business through referrals, because our customer satisfaction rate is so high.
Though we have this unrivaled level of experience, we have always stayed up to date as relevant insurance technology has advanced. The icing on the cake is the fact that we genuinely care about the well-being of our neighbors in Queens, and it shows when you interact with anyone on our team.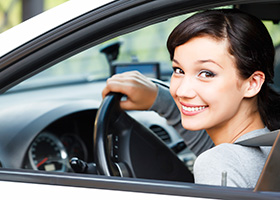 The Springfield Gardens area was originally settled over three and a half centuries ago, so to say that it is "historic" is an understatement. Though this section has a unique identity all its own, everything that the metropolitan area has to offer is just a stone's throw away, so it provides the best of both worlds.
It can be quite expensive to keep a car on the roadways, so you have to look for savings wherever you can find them. When you partner with First Choice Insurance, you can rest assured that you will get the cheapest auto insurance in Springfield Gardens. This is because we have the ability to obtain coverage from multiple different highly rated insurers.
We conduct cost comparisons for our clients, and at the end of the process, you can choose the auto insurance policy that is being offered at the lowest price point. In addition to car and pickup truck insurance, we can connect clients with motorcycle insurance, recreational vehicle insurance, boat and personal watercraft insurance, and snowmobile insurance.
If you are an individual driver or a decision-maker for a family, we definitely have you covered. At the same time, we offer commercial insurance as well if you need car insurance for a Springfield Gardens business that has commercial vehicles on the roadways.
World Class Service Every Step of the Way!
You can rest assured that you will receive top notch customer service from the first moment that you reach out to us, and we will always be here for you if you ever need help filing a claim. If you are ready to get started, you can reach one of our Springfield Gardens, Queens car insurance agents by phone at 631-422-6650 or 800-808-9786.