Are you worried that soon your car is going to become older and might crop up issues that require repairing? Sudden breakdowns at the time of need is a typical problem that every car owner faces if their car is a few years old. You might also meet with an accident unfortunately and get severe injuries which will incur medical expenses. You should look for compensation which will prevent help you from such difficult times. What you need is a good quality auto insurance program. We, at First Choice Insurance Agency, can help. We bring you solid and comprehensive insurance programs, protecting your homes, business, automobiles, and so on. With our high-quality coverage options and low premiums, we have become a preferred choice for insurance policies. We also provide instant auto insurance for all the drivers, regardless of their age or vehicle. So, right from tickets, permits, suspended licenses, to accidents, we have got you covered in areas like Amityville, Brooklyn, Jamaica, Massapequa, Ozone Park, and Queens NY.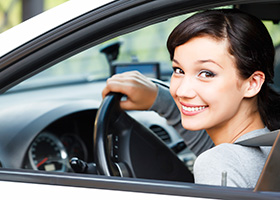 Here, we have put together a few important questions to ask a company offering you auto insurance programs. Take a look.
What kinds of coverage do you provide?
Before choosing the company for auto insurance, you should make sure that the company covers all the common risks and challenges that you are likely to encounter as an automobile owner. So, ask the company about the details of the coverage before taking a decision.
Do you offer free quotes for the premiums?
If you can set a budget in advance, then it becomes easier for you to plan your finances and choose the policy which you can afford. So, ask the company if they can provide quotes in advance for the insurance premiums.
So, after asking such questions, if you think we can be the right for you, then contact us today.