Are you planning to buy a new car? But have you thought about its protection? Without the right kind of protection, your car will cause you several kinds of losses. A car could breakdown after regular wear and tear, not just increasing your inconvenience but it will also cause you financial losses because of hefty repair costs. Moreover, if you meet with an accident, along with damage to the car, you might also undergo severe medical injuries which will impose further expenses. You might also have to pay for liability if someone else was injured in the car. That is why, we at First Choice Insurance Agency Inc., brings you a solid car insurance program. We are an experienced and reputed company which will cover all the potential challenges you might experience for your car. So, if you belong to areas like Amityville, Babylon, Brooklyn, Massapequa, Ozone Park, or Queens NY, you can rely on us.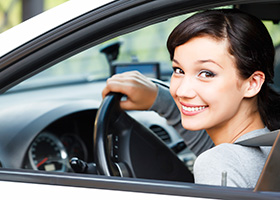 Here, we have put together a few essential factors to check about the car insurance policy before taking a decision. Take a look.
Coverage Details
The first and foremost thing that is important in the case of a car insurance plan is the risks and threats addressed in the policy. Make sure you are getting the maximum coverage for your car. Or else, there is no point of going for this plan.
Premiums Charged
Budget is a crucial element that you cannot ignore even if it is the insurance for your car. You must check the amount of premiums that you have to pay at the end of every month. This will enable you to understand if it is feasible for your budget and also help you compare the rate with others much in advance.
So, after checking these factors, if you think our insurance policies are what you need for your car, then contact us now.