Do you own a car? Or are you planning to buy one? There are different kinds of makes and models for all kinds of cards that you can own. But the risks and challenges associated with a car owner is the same. What you need to do in order to avoid the losses you are likely to face because of your automobile is to invest in good car insurance programs. We, at First Choice Insurance Agency, can be the right choice for you. We are an established and reliable company which has been in this field for more than 30 years now. We can provide you with a wide range of insurance programs, right from home, floods, and business insurance to even auto insurance policies. We are known for our E to Z payments, no deposits, and great coverage options. So, if you are based in areas like Deer Park, Massapequa, Ozone Park, Queens, NY, Brooklyn, or Amityville, then you can rely on us.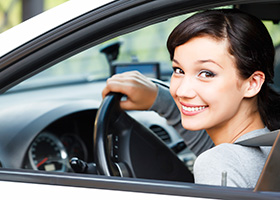 Here, we have put together a few things to check about your car insurance policy before buying. Take a look.
Quality coverage
One of the first and foremost things that you need to keep in mind is the coverage options that you will be getting for the insurance policy. You have to make sure that the insurance covers all the potential losses you are likely to face because of your car. Otherwise, this kind of an insurance protection will not be worth it.
Next, you have to understand that the rate of premiums you will be getting for the insurance is something that should be within your budget. That is why you have to check the rates in advance and see if it is affordable for you or not. If needed, you should compare the rates with others and then make a choice.
So, if you are interested in choosing our insurance policies, contact us today.