When you are involved in an accident, whether or not it was your fault, only an insurance policy can save you from digging a big hole in your pockets. The cost of damage repair of the car or the third party involved will all be taken care of by the insurance company if you have a car insurance policy. At First Choice Insurance, you will get low rates, instant coverage options for every driver irrespective of his age and the vehicle he's driving, and also low or no deposit. The people of Ozone Park, Brooklyn, Queens, NY, Massapequa, Babylon, and Deer Park trust our services as we believe in building a strong relationship with you, offering accountability and availability every step of our service.
Below we have mentioned 3 common types of coverage options available with any car insurance policy. Take a look.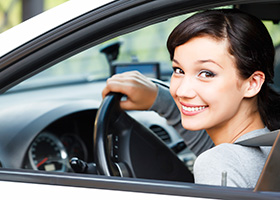 If you have subscribed for collision coverage, then your insurance company will bear the expenses of your car repair after the accident. In cases where the cost of repair exceeds the current market value of the vehicle, the insurance company will pay the current market value of the car only.
In this option, you can include a few coverages for various risk factors. This covers the owner or the driver of the car and also the passengers who were inside the car during the accident. Regardless of whose fault it was, the medical bills of the driver and the passengers will be covered by this policy.
Uninsured Motorist Protection
There might be instances when the third party's insurance coverage is not sufficient enough to meet the expenses. In such cases, you can include the I'm uninsured protection clause so as to help you in overcoming the damage costs.
So, if you want to purchase car insurance and need professional help with it, you can contact us.