Are you thinking of investing in a new car? Some people are extremely passionate about their automobiles, especially cars. But it is not practically feasible to have all kinds of car models at home. You have to make sure that you continue with a car for at least a few years before you switch to another. But you have to realize that every car will undergo certain damage after using it for a considerable period of time. And such damages are going to cost you a lot too. That is when auto insurance becomes necessary. If you need a new car, you will have to get a car insurance first. We, at First Choice Insurance Agency, can be the right choice for you. We are an experienced and reputable company which came into this field since 1987. We have a high-quality coverage program for flood, home, business, and even automobiles. With our dedicated services and affordable premium rates, we have become one of the most reliable companies for insurance. So, if you are from areas such as Amityville, Brooklyn, Farmingdale, Massapequa, Ozone Park, or Queens NY, then you can rely on us.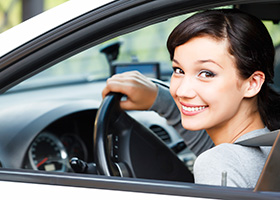 Here, we have put together a few essentials to lookout for while choosing the right car insurance policy. Take a look. 
Coverage Details
You should focus on the details of the coverage before choosing any insurance policy. Make sure that the reasons for which you are opting for this protection is easily covered by the sort of coverage provided in this policy.
Premiums
Needless to say, you should be able to afford the insurance at the end of every month. So, you must ensure that the company offers low premium rates. Take estimated quotes from a number of them and then compare them to see if you are taking the right decision.
And if you think we can provide you with insurance programs you need, then contact us today.