Are you thinking of buying a car? There are several exciting models out there that will truly connect with the automobile enthusiast that you are. But you cannot forget the kind of risks and challenges that it can pose for you. For instance, if you have to face auto damage after years of service, you will have to spend a lot on its repair. Unfortunately, if you meet with an accident, then along with auto body damage, you might also face injuries on yourself as well as others which will lead you to high medical bills and liability payments. The only thing which can protect you from such losses is a good car insurance policy. We, at First Choice Insurance Agency, can be the right solution for you. We are an established and reliable company which has been in this field for more than 30 years now. We can provide you with various kinds of insurance programs, right from home, business, to even automobile insurance. We are known for our easy payments and low deposits. So, if you belong to areas such as Queens, NY, Babylon, Ozone Park, Brooklyn, Deer Park, or Amityville, then you can rely on us.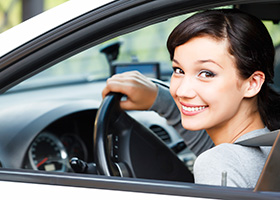 Here, we have put together a few factors to keep in mind by choosing a car insurance company. Take a look.
Independent Insurance Agency
Whenever you are choosing a company for your insurance programs, you should make sure that it is an independent insurance one. This is because this kind of company can provide you with various kinds of carrier options. This allows you to choose a policy according to your requirements and budget very easily.
The next thing that you have to keep your eye on will be the reputation the company enjoys in the market. Just go through the client's feedback, reviews, and online greetings. This will give you an idea of the sort of standing the company has in the market and you will also understand what to expect from this kind of a company.
So, if you want to choose our insurance programs, contact us today.