6 Tips on Choosing the Cheapest Car Insurance
Finding the cheapest car insurance requires careful research and consideration. First Choice Agency provides the same in places such as Brooklyn, Queens, NY, Babylon, Deer Park, Massapequa, Ozone Park.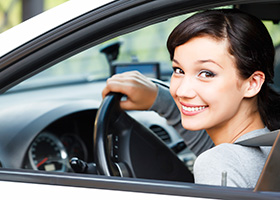 Here are six tips to help you get the best deal:
Compare Multiple Quotes: Obtain quotes from several insurance providers to compare rates. Online comparison tools and insurance aggregator websites can help streamline this process, allowing you to easily compare different policies side by side.
Choose the Right Coverage: While it's important to find affordable insurance, you should also ensure that the coverage meets your needs. Balancing coverage and cost is key. Consider your vehicle's value, your driving habits, and local regulations when selecting coverage types and limits.
Raise Deductibles: A deductible is the amount you pay out of pocket before your insurance kicks in. Opting for a higher deductible can lower your premium significantly. Just make sure you have the funds available in case you need to make a claim.
Bundle Policies: Many insurance companies offer discounts if you bundle multiple policies, such as auto and home insurance, with them. Check if bundling policies with a single provider can lead to cost savings.
Look for Discounts: Insurance companies provide various discounts based on factors such as safe driving records, anti-theft devices, defensive driving courses, and more. Inquire about all potential discounts and see which ones you qualify for.
Maintain a Good Driving Record: Your driving history plays a significant role in determining your insurance premium. Maintaining a clean driving record, free of accidents and traffic violations, can help keep your rates low over time.
Remember, while it's essential to find affordable insurance, it's equally important to select a reputable and reliable insurance company that provides good customer service and promptly handles claims. The cheapest option might not always be the best if it doesn't provide adequate coverage or if the insurer has a poor track record in customer satisfaction. Please call us without any hesitation.