Do you want to start a business of your own? You must have a great idea in mind, the required skills, and definitely smart marketing plans. But your business might still face losses which might prove to be a hindrance in your growth and development. While some losses cannot be helped but for some losses, you can keep a form of compensation ready. You should arrange for a good commercial insurance policy. We, at First Choice Insurance Agency, can be the right choice for you. We are an established and reliable company which has been in this field since 1987. We offer you a wide range of insurance programs. Right from home, automobiles to business insurance, we have everything you might need. We are known for our high-quality coverage, low or no deposit, and affordable insurance premiums so that everyone can afford it. So, if you are based in areas such as Amityville, Farmingdale, Deer Park, Queens, or Brooklyn, then you can opt for us without any hesitation.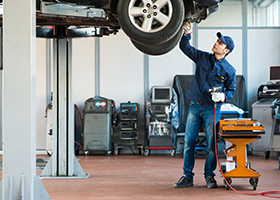 Here, we have put together a few common reasons why you might need a commercial insurance policy. Take a look. 
Your commercial office building could be affected by natural calamities. This is not just going to be a risk for your lives but it can totally destroy the infrastructure in your office, ruin your valuables inside the office, and even damage the building. These restoration costs could be covered by your commercial insurance.
If other people get injured in your office premises, you might be held responsible for this. They might require medical attention and you might need to pay for this as a liability payment. Such unnecessary payments can be easily avoided when you have a commercial insurance protection.
So, if you are interested in our insurance products, then contact us today.