5 Key Benefits of Getting Commercial Insurance 
There are numerous benefits to obtaining commercial insurance for your business. First Choice Agency provides commercial insurance in Brooklyn, Ozone Park, Massapequa, Amityville, Babylon, Springfield Gardens.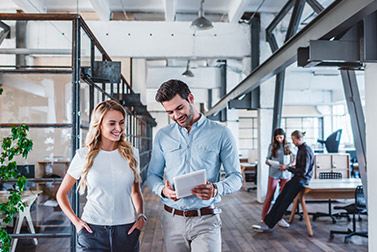 Here are five key advantages: 
Financial Protection: Commercial insurance provides financial protection to your business by covering various risks and potential liabilities. It helps mitigate the financial impact of unforeseen events, such as property damage, theft, lawsuits, or liability claims. Instead of bearing the entire burden of the loss, your insurance policy helps cover the costs, allowing your business to recover and continue operations.

 

Liability Coverage: Commercial insurance typically includes liability coverage, which protects your business in the event it causes harm or injury to others or their property. For example, if a customer slips and falls on your premises and decides to sue your business for medical expenses, your liability insurance can help cover the legal costs and potential settlement or judgment.

 

Business Continuity: Insurance can play a crucial role in ensuring business continuity. If your business experiences a significant setback, such as a fire, natural disaster, or major theft, your insurance policy can help cover the costs of repairs or replacements, allowing you to resume operations more quickly. This can be particularly important for small businesses with limited resources.

 

Employee Protection: Commercial insurance often includes coverage for employee-related risks, such as workers' compensation insurance. This coverage provides medical benefits and wage replacement to employees who are injured or become ill while performing their job duties. Having this coverage not only protects your employees but also helps protect your business from potential lawsuits related to workplace injuries.

 

Peace of Mind: One of the intangible but valuable benefits of commercial insurance is peace of mind. Running a business involves various risks, and knowing that you have adequate insurance coverage can alleviate some of the stress and uncertainties associated with those risks. With insurance in place, you can focus on growing your business, knowing that you have a safety net to protect against unforeseen events.

 
It's important to note that the specific benefits and coverage options may vary depending on the type of commercial insurance policy you choose and the insurance provider you work with. It's advisable to consult with a licensed insurance professional to understand the best insurance options for your business's unique needs. Please feel free to give us a ring.