Buying your own house is admittedly a huge investment. You are likely to put most of your savings into buying a property and turning it into your dream home. Naturally, you would want to protect everything that comes with it- from the valuables inside to every piece of décor. Accidents do not come announced, and that is exactly why you need home insurance. When even high security measures fail, home insurance can help you get back on your feet without suffering a sudden financial and material loss. To get the adequate amount of compensation, you must hire a reputed and well-known insurance agent or company who can guide you step-by-step from the initial process of purchasing insurance to claiming it when the time comes. At First Choice Insurance Agency, we can assist you in getting the most affordable premium rates from some of the most renowned insurance agencies in the country. We are always ready to answer all your doubts and questions because at First Choice, you are our first priority. So, if you reside in locations such as Amityville, Brooklyn, Deer Park, Farmingdale, Ozone Park, Queens NY, etc. then we can be perfect for the job!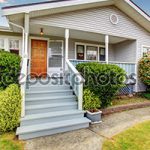 When looking for an insurance company, make sure to fulfill these two steps:
Research:
Conducting a thorough research about insurance agencies is a must because as a consumer, you must understand that you will be investing your hard-earned money to cover for premiums. Since you have to place your trust into the honesty of a company, it should be a credible one. Make sure that you ask around and go through online reviews to understand their reputation among clients better.
Compare:
When it comes to buying insurance policies, the more choices you have, the better. In this regard, you can shortlist a few companies and compare them on different grounds like premium rates, replacement cost, coverage percentage, etc. so that you know whatever you are paying for is actually worth it.
So, what are you waiting for? If you think we can be of assistance to you, then contact us today!