Are you thinking how to protect your home from all risks and challenges? Well, you need to make sure that along with strong security guards and modern security systems, there are certain other things which must be done in order to protect your home. Sometimes, you might also need compensation for certain losses which are beyond your control. We, at First Choice Insurance Agency, can be the right choice for you. We bring you high-quality home insurance which can be the right protection for your house against all challenges. We have three decades of experience and are known for low premium rates, variety of insurances, and a lot more. Regardless of whether you have an apartment, a townhome, or a house under construction, we have it covered for you. So, if you are from areas like Amityville, Brooklyn, Deer Park, Farmingdale, Ozone Park, or Queens NY, you can rely on us.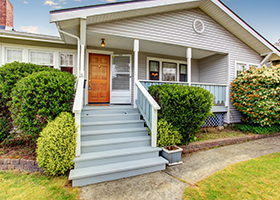 Here, we have put together a few things to check about your home insurance company before purchasing their policy. Take a look.
You must be aware of the essential risks and challenges that you are likely to face with your house. So, you should check if the insurance policy you are considering covers these damages or not.
The next thing that you need to understand is you will have to pay a certain amount of premiums for the insurance. You should check if the premium rate is low and feasible for your pockets.
Before you decide the company from whom you are purchasing the home insurance policy, you need to check the reputation of the company and ensure they are reliable and have offered quality policies to others as well.
If after checking these factors, you are interested in our insurance policies, quickly contact us today.