Our houses and our families are what we seek to protect and maintain through our tireless days and nights. Every individual works for the well-being of these aspects of our lives. We, at First Choice Insurance, bring to you our comprehensive and all-encompassing home insurance policies that aim to take care of the policy-holder and his or her family. Whether you have a large house or a small apartment, we have a policy for you. Our rates are extremely reasonable as compared to the sum we assure. We bring together a blend of professionalism and personal touch in dealing with each of our clients. Our agents are always ready to visit your house and they seek to connect with you and your family. This sort of service has helped our customers in Brooklyn, Massapequa, Queens NY, Amityville, Farmingdale, and Babylon to place their trust in us.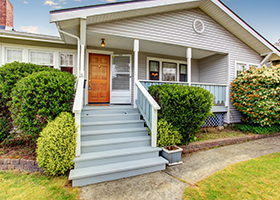 Here, we have made a list of 3 ways in which you can choose a firm to buy a policy for the protection of your house. Take a look.
Suggestions from Friends and Family
Firstly, take suggestions from friends and family members who have made investments of this sort. They can help you with substantial material that you can look through yourself. Their personal experience can help you a great deal.
Secondly, perhaps one of the easiest ways to pick a firm is by conducting comprehensive market research. You can make a list of your requirements and filter out the firms that do not suit you.
Lastly, when you have made a list of names you should weigh out the pros and cons of each firm and each type of policy. This will not only help you select the firm to buy from but will also help you in choosing a policy.
So, if you are looking for a way to invest in the safety of your living space, give us a call at 800-808-9786, without any delay.