Home insurance covers the cost of repairing your house following disasters such as fire, smoke, theft, vandalism, a fallen tree, etc. They also cover medical costs and legal fees if someone other than you, your family, who is not a resident of your house gets hurt on your property.
At First Choice Insurance Agency, Inc., we make certain that our products and services are both affordable and simple to comprehend. Our expert agents value developing connections with you and providing responsibility and availability at all times. Your coverage requirements may change as your needs change, and with an insurance partner like First Choice on your side, you can rest assured that we'll double-check that your policy is safeguarding you and your assets because we help you: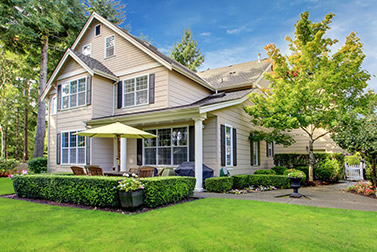 Make yourself at ease
Homeowners' plans can cover the replacement cost of your home, other structures on your land, personal belongings within, subsidize temporary living costs while your home is being restored, and a variety of other risks. With over three decades of personal and business insurance experience, First Choice Insurance wants you to know that we care about you and will personally assess your insurance needs to ensure you have the correct coverage.
Keep an eye on your money
We understand the dedication and hard work it takes for you and your family to make your property into a home, and as the most important financial investment of your life, you'll need enough coverage to preserve your investment. Your family deserves the peace of mind that comes with knowing they're safe and protected by First Choice insurance coverage. Misfortunes can strike at any time, but being prepared by having the correct insurance coverage to safeguard your home and its belongings with consistent, reasonable insurance products is the best way to be prepared.
You can contact us if you are staying in Deer Park, Queens, NY, Brooklyn, Farmingdale, Ozone Park, and Massapequa areas.