Do you want to finally own your dream home? Everyone has a dream house in their mind but becoming a homeowner is not just about fulfilling your dream and living it. You have to be responsible too. Along with maintaining the house, you need to ensure that it is protected from all potential losses. Your house could be damaged due to a flood, earthquake, or even a fire hazard. The restoration of a home costs a lot. All your belongings could be stolen by thieves or burglar attacks. All these losses that you might suffer from for your home can be met if you have quality home insurance. We, at First Choice Insurance Agency, Inc., can be the right choice for you. We are an established and reliable company which offers you a wide range of insurance policies under the same roof. Right from home insurance to commercial and automobile insurance, we can offer you everything you need. So, if you are from areas such as Farmingdale, Brooklyn, Queens NY, Amityville, Babylon, or Jamaica Queens, then you must opt for us.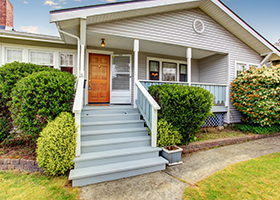 Here, we have put together a few crucial factors to check about your home insurance program. Take a look.
You have to first pay attention to your coverage details. You should check if the policy covers all your essential requirements or not. You have to ensure that the coverage can meet the losses you have in mind with respect to your house.
Another major thing to check is the rate of premiums. You must make sure that the premiums are according to the budget you have in mind. That is why you should take free quotes from other companies and compare them to choose the cheaper option.
So, if you are interested in our insurance products, you can contact us today.