Do you want to buy a house soon?  Or have you already purchased one? You have to consider the risks and challenges that you will be facing as a home owner before making this kind of a deal. For instance, if your house faces huge damages and requires restoration, then you will have to spend a lot of money from your savings. Or if there is a burglary or theft at home, you could lose several of your important belongings. This kind of a loss can be a huge financial burden for you. That is why what you should do is get a home insurance whenever you are buying a house. We, at First Choice Insurance, can be the right choice for you. We are an established and reliable company which has been in this field for a long time. We can provide you with a wide range of insurance programs, right from home, automobile to even business insurance. We are known for our low or zero deposits, EZ payment options, as well as our great coverage Benefits. So, if you belong to areas such as, Ozone Park, Deer Park, Brooklyn, Queens, NY, Babylon, or Farmingdale, then you can opt for us.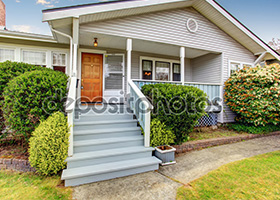 Here, we have put together a few things to check about the company offering you home insurance policy before buying. Take a look. 
Independent insurance agency
You have to make sure that the company you're choosing for home insurance is an independent one. You have to understand that the independent insurance agencies can provide you with multiple carrier options so that you can find a policy according to your individual requirements and budget. That is why making this kind of a choice can prove to be immensely beneficial.
You have to look at the coverage whenever you are making this choice. A company which offers you the right coverage is the right choice for you. After all, you are looking for the company so that you can get great insurance coverage from them.
So, if you are interested in getting these insurance programs from us, contact us today.