7 Benefits of Availing Home Insurance
Home insurance,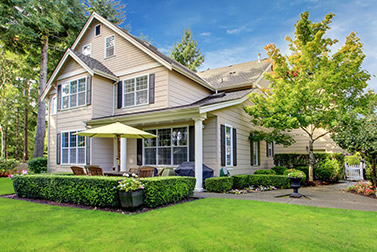 also known as homeowners insurance, offers several benefits to homeowners. First Choice Agency provides home insurance in and around Queens, NY, Brooklyn, Massapequa, Farmingdale, Jamaica Queens, Amityville.
Here are seven key advantages of availing home insurance:
Property Protection:
Home insurance provides coverage for the physical structure of your home, including the walls, roof, floors, and foundation. This protection helps you repair or rebuild your home if it's damaged or destroyed by covered perils such as fire, storms, vandalism, or theft.
Personal Belongings Coverage:
Home insurance typically includes coverage for your personal belongings, such as furniture, electronics, clothing, and appliances. If these items are damaged, stolen, or destroyed due to covered events, your insurance policy can help you replace or repair them.
Liability Protection:
Home insurance offers liability coverage, which can protect you financially if someone is injured on your property and decides to sue you. It can also cover damage you or your family members accidentally cause to someone else's property.
Additional Living Expenses:
If your home becomes uninhabitable due to a covered peril, home insurance can provide funds for temporary living arrangements, such as renting a hotel room or apartment, until your home is repaired or rebuilt.
Protection Against Natural Disasters:
Depending on your policy and location, home insurance may cover damage caused by natural disasters like earthquakes, floods, and hurricanes. However, some natural disasters may require separate policies or endorsements, so it's essential to discuss your specific needs with your insurer.
Peace of Mind:
Home insurance provides peace of mind by safeguarding your home and personal belongings. Knowing that you have financial protection in case of unexpected events can help reduce stress and anxiety related to homeownership.
Mortgage Requirements:
Many mortgage lenders require borrowers to have home insurance as a condition for obtaining a mortgage loan. Maintaining insurance coverage ensures that you meet your lender's requirements and helps protect their investment in your property.
It's crucial to review and understand the coverage limits, deductibles, and exclusions in your home insurance policy to ensure that it meets your specific needs. Additionally, you can often customize your policy by adding endorsements or riders for additional coverage, depending on your circumstances and location. Please call us without any hesitation.