5 Reasons to Avail of Home Insurance in 2023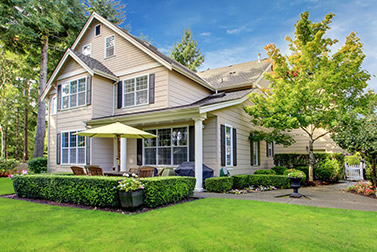 Availing home insurance in 2023 can provide several benefits and protect your investment. Here are five reasons why you should consider getting home insurance: 
Protection against natural disasters: Climate change is leading to an increase in extreme weather events, such as hurricanes, floods, and wildfires. Home insurance can provide coverage for damage caused by these natural disasters, helping you rebuild and recover without facing a significant financial burden. First Choice Agency provides such services in Queens, NY, Brooklyn, Amityville, Farmingdale, Massapequa, Babylon.

 

Coverage for property damage: Accidents happen, and your home can be vulnerable to various risks, including fire, vandalism, or theft. Home insurance can cover the cost of repairing or replacing your property if it's damaged due to covered perils. This coverage can give you peace of mind and financial security.

 

Liability coverage: Home insurance not only protects your property but also offers liability coverage. If someone gets injured on your property and holds you responsible, liability coverage can help cover legal expenses and medical costs. It safeguards your assets and protects you from potential lawsuits.

 

Personal belongings coverage: Home insurance typically includes coverage for your personal belongings, such as furniture, appliances, electronics, and clothing. If your possessions are damaged or stolen, the insurance can reimburse you for their value, providing financial assistance to replace them.

 

Additional living expenses: In the unfortunate event that your home becomes uninhabitable due to a covered incident, home insurance can cover additional living expenses. This coverage helps you with the cost of temporary accommodation, meals, and other necessary expenses while your home is being repaired or rebuilt.

 
Overall, home insurance offers financial protection and peace of mind by mitigating the potential risks associated with owning a home. It ensures that you can recover from unexpected events without facing significant financial hardship. Please call us.