Do you want to purchase a new house? Sometimes, due to a better neighborhood, great amenities, or more space, people want to shift to a new house. But no matter what kind of a house that you are buying, there are certain risks and challenges that you might have to face because of your new house. Most of these are monetary in nature and that is why you have to arrange some sort of compensation against those. The right solution for you would be to get good homeowners insurance. We, at First Choice Insurance Agency, Inc., can be the right choice for you. We are an established and reliable company which has been in this field for over three decades. We can offer you a wide range of insurance programs, right from home, flood, and automobiles to even commercial insurance programs. We are known for our quality coverage and customer-oriented approach. So, if you belong to areas such as Deer Park, Queens, NY, Brooklyn, Babylon, Farmingdale, or Amityville, then you can choose us without any delay.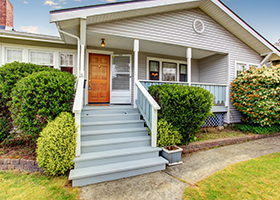 Here, we have put together a few reasons why you need a homeowners insurance program. Take a look.
You have to face a huge restoration cost for your house if it gets damaged in a natural calamity like flood or earthquake, or any other reason. These costs when accumulated together can cost a lot. In order to cover this expense, you need good homeowners insurance.
You should understand that criminal activities are always on the rise and thefts and burglaries are very common. If this happens to you, then you will lose many of your belongings, right from cash, jewelry, to even furniture, electronics, and other priceless artworks.
So, if you want to opt for our insurance programs, then contact us today.