Do you have a House of your own? Or are you planning to buy one? But if you're thinking of becoming a homeowner, you should be aware of the risks and challenges as well. Since most of these challenges will be monitored in nature, you have to arrange for compensation against these. The right solution for this kind of compensation would be homeowners insurance. We, at First Choice Insurance Agency, can be the right choice for you. We are one of the most established and reliable companies which have been in this business for more than 30 years now. We bring you a wide range of insurance policies, starting from home, rentals, and flood insurance to even automobile and business insurance policies. We are known for our no deposits and instant coverage facilities. So, if you are based in areas like Queens, NY, Brooklyn, Deer Park, Ozone Park, Jamaica Queens, or Farmingdale, then you can opt for us.
Here, we have put together a few reasons why you should have a homeowners insurance policy. Take a look.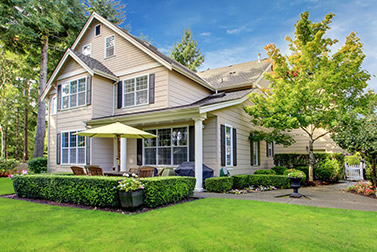 You must understand that your house might face a national disaster. For this, you might have to experience an immense amount of damage in your house. These damages will require a hefty restoration program. And it can cost you a lot. To meet such expenses, homeowners insurance can be perfect for you.
You could also face the loss of value building there is a theft or a burglary attack at home. You could lose several of your important belongings, starting from cash, jewelry, electronics, to even important artworks that you have at home. These losses can be compensated well if you have insurance protection.
So, if you are interested in getting your homeowners insurance from us, contact us now.