Are you thinking of buying a house? You should consider the risks associated with buying a house monetarily before taking the decision. As a homeowner, you will have to make payments for its restoration if there is a huge amount of damage is caused by a natural calamity. You might also have to make payments for liability if other people are injured in your house. Or if there is a theft or a burglary, you could lose several of your important valuables for which you will need compensation. A homeowners insurance policy can compensate against all the above-mentioned losses quite easily. We, at First Choice Insurance Agency, could be the right solution for you. We are an established and reliable company which has been in this field for more than 30 years now. We can provide you with all kinds of insurance programs, right from home, business to even automobile insurance. We are known for our great coverage options, no or low deposit, as well as our customer-oriented approach. So, if you belong to areas such as Deer Park, Queens, NY, Brooklyn, Ozone Park, Jamaica Queens, or Farmingdale, then you can opt for us.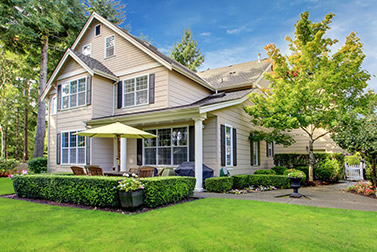 Here, we have put together a few things to check about the company offering new homeowners insurance. Take a look.
Independent insurance agency
First of all, you should make sure that the company is choosing is an independent one. An independent insurance agency can provide you with multiple carrier options to choose a particular policy according to your needs as well as budget. That is why you must check the independent status of the company before making a choice.
Experience
Experience shows credibility. You can only trust a company that has been able to survive for so long in this field. that is why you must check the number of years the company has been serving so that you can rely on them for your insurance protection.
So, if you are thinking of choosing our insurance programs, contact us today.