Do you want to build a home? Or have you already purchased a house? Have you ever considered you are building the house or buying it with so much care and of course a lot of money and if this house faces any damage, then how will you feel? Or if the valuables inside the house are stolen or get a burglary attack? You will face a lot of losses for which you need to get a due compensation. That is why home insurance is essential nowadays. We, at First Choice Insurance Agency, can be the right choice for you. We are an established and reliable company which has been in this business for over 30 years. We can offer you several kinds of insurance programs for your protection, including automobile, commercial, and homeowners insurance. We are known for our low or no deposit and easy payments. We understand that everyone might not have the same budget for their insurance needs so we have kept our premium rates reasonably. So, if you belong to areas such as Amityville, Farmingdale, Deer Park, Queens, or Brooklyn, then you can choose us without any delay.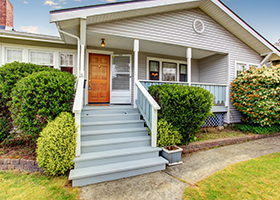 Here, we have put together a few vital questions to ask a homeowners insurance company. Take a look. 
Are you an independent insurance agency?
It is always wise to choose an independent insurance agency because you can get several kinds of carrier options so that you can choose according to your interests and budget. That is why you should ask the company if it is one or not.
Do you offer free quotes for the insurance?
Getting an estimate of the premium will help you understand if the policy is suitable for your budget or not. Hence, you must ask for free quotes and if possible, also compare it with others and see if it is the cheapest solution for you.
So, if you are interested in choosing us, then contact us today.