Have you just purchased a new car or are thinking of buying one? Regardless of the model, you are considering to buy or already own, your car will need protection on the road. Car accidents are increasing by the day and causing a lot of monetary loss too including the medical bills, car damage recovery, as well as the liability costs if you injure someone else sitting in your car. Car breakdowns are also a common affair and the amount charged by the auto repair shops are too high. So, you should invest in quality car insurance and avoid unnecessary expenses. We, at First Choice Insurance Agency, can offer you the right kind of insurance for your car. Having been in this industry since 1987, we have created a solid customer base. So, if you are from areas in and around Amityville, Babylon, Brooklyn, Farmingdale, Massapequa, or Ozone Park, then resort to us without any hesitation.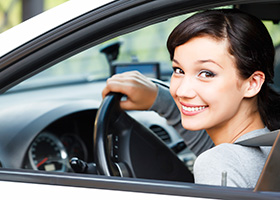 Here, we have put together a few reasons why you should opt for our car insurance. Take a look. 
All Cars Covered

 
You don't have to worry about the kind of car you have because we cover all makes and models, right from the latest cars to even the classic models. This means you can enjoy a hassle-free experience with us. 
Instant Full Coverage

 
You should know that we provide you with a full coverage for all kinds of risks and challenges your car is likely to face on the road, right from the vehicle and the driver to the tickets, permits, or suspended licenses, and that too instantly.  
Low or No Deposit & Affordable Premiums

 
You will be able to save a lot more with our insurances because you will not be required to pay any deposit and even if you are, it will be quite a minimal amount. Moreover, the premium rate is also going to be quite affordable. 
So, get in touch with us now for the right insurance policy for your car or any other vehicle.